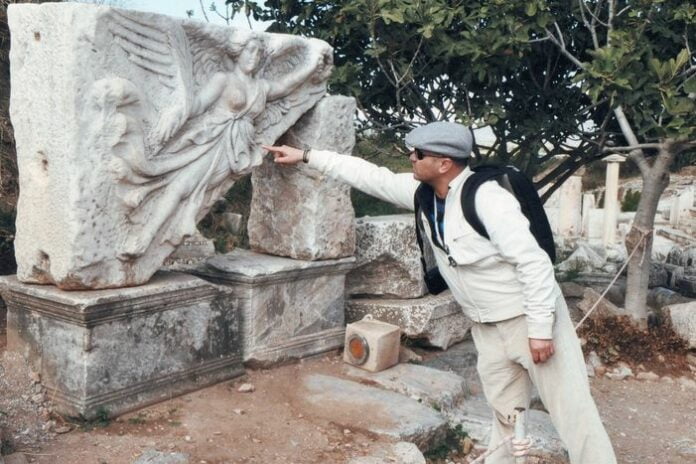 Ozgur Oksuzler Japanese Ephesus Tours Guide
Ephesus tours guide – Hi. My name is Ozgur. I know it is not easy to pronounce it for you. Ok. You can call me Oscar. Nice to meet you.
I was born in Bergama, which is a typical small town full of history in Aegean Coastline of Turkey. Maybe because of playing and dating in the fields of stones of antic ages in my childhood and youth, I had chosen to be a tour guide. That`s why I like to talk about history and walk in ancient cities.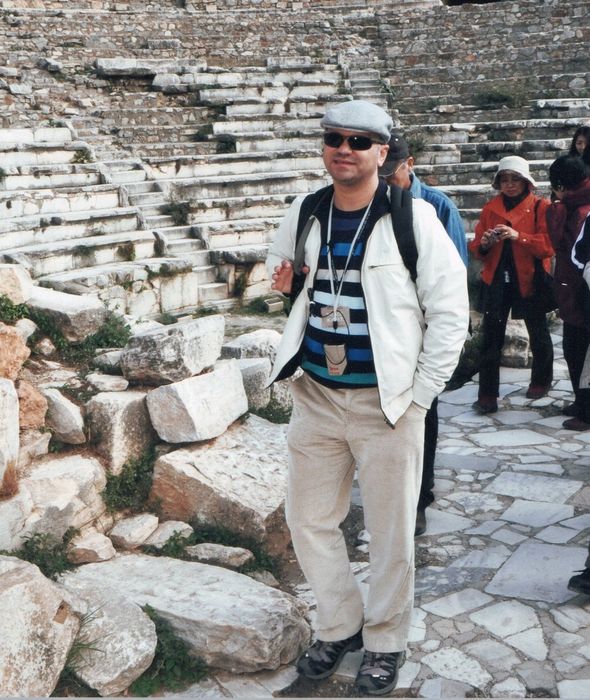 I had studied English and tourism in the Aegean University for 3 years. After that, I had studied the Literature of Japanese in Ankara University for 4 years. I have been a tour guide of cultural tours of Anatolia for 23 years. However, I am especially an expert of Aegean Region of Turkey as Ephesus tours guide.
Great location
I am living in Izmir, which has a great location of all ancient sites and beautiful coastline of western Turkey. Izmır is the third biggest city of Turkey and has a secular and modern life style. As a small Turkish family –my wife and 4-year-old daughter – we are happy to live in this city. Moreover, I would like to host and introduce you Ephesus and surroundings.
Please do not hesitate about the title of the article as saying I am the Japanese-speaking tour guide of Ephesus. I am also English speaking guide. Because I got my education in the university in Izmir (as a tour guide), so I am extremely good for Ephesus. If you like to get a great aspect from an English and Japanese speaking tour guide you are welcome to get me as your private Ephesus tours guide.