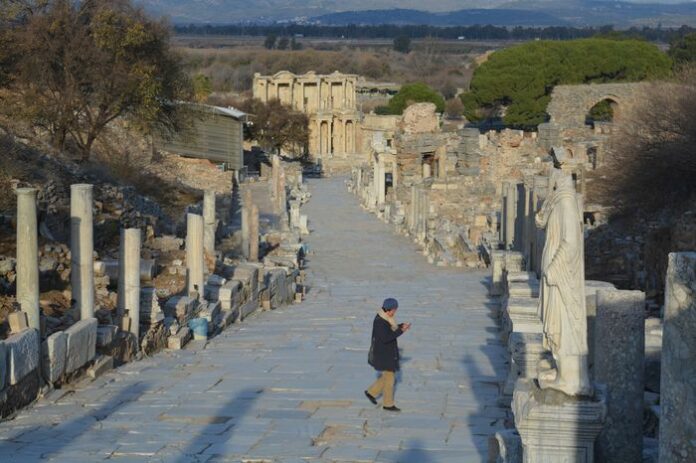 If your cruise ship docks to Izmir Cruise port, Tours Ephesus is an excellent opportunity in a limited time. Or, if you fly from Istanbul for a day to visit Ephesus, we are ready to assist you.
We start our Tours Ephesus by welcoming you at the cruise port or Airport of Izmir or wherever you want to be picked up in the morning. And drive to Selcuk town to visit Ephesus ancient city and Virgin Mary's House. Driving takes around 1 hour to Selcuk town.
First we drive up to top of Bulbul Mountain to visit Mary's House with our guide.
And we drive back Ephesus ruins to explore the amazing marble ancient city with spectacular historical buildings such as Celcius Library, Grand Roman theatre, Hadrian Temple. Also, Terraces Houses are very interesting places to see ancient royal houses. They had been formed with beautiful ancient mosaic art on the walls and floors. It has additional admissions fee to visit.
Have lunch in a very nice local restaurant to taste local food of area.
Afternoon program is optional in our Tours Ephesus. You can decide together during the lunch with your guide up on having enough time for all on board departure time of cruise ship or your flight. You can do a custom visiting or continue historical sites to visit such as St John Basilica, Isa Bey Mosque, Artemision, and Ephesus Museum.
Driving back to Izmir Cruise port or Airport for an hour.