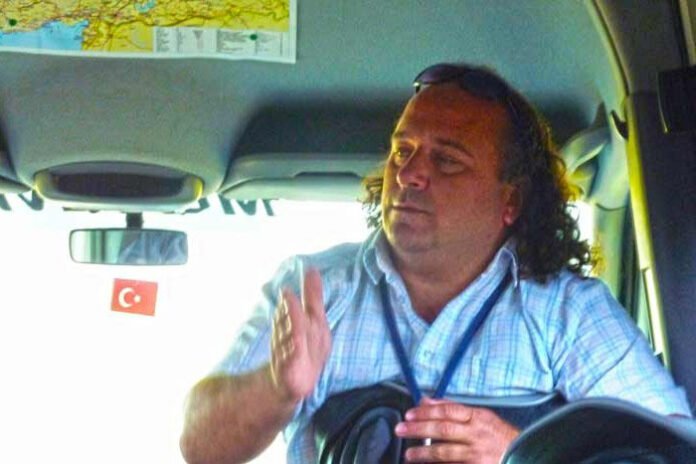 Guided Ephesus tour – arrive as strangers, leave as friends
Guided Ephesus tour – We are a group of tour guides working for Peace Travel Service , Tursab License A-9802.
We have more than ten years of experience in tourism and we are happy to define ourselves as lucky. Lucky for doing what we like – travelling, exploring places in Turkey and popularising them, and being able to make a living at it. What they say: Do what you love and you'll never work another day in your life.
No matter what tour we do – whether it is a city tour in Istanbul or a longer tour in Anatolia, around Turkey or Black Sea region; we always approach to people and our job professionally, with understanding and patience.
Feel our company's personality
We are a team of guides, inspired simply by Ephesus and Turkey. And we also like to share the same desire – to show them to people; to make people be a part of Guided Ephesus tour and get to know this lovely place on Earth and fall in love with it (like we are). We are enthusiasts who are willing to make foreigners to that country understand the uniqueness of Turkey. We are devoted to making you feel like locals while exploring the history, culture and beauty of Ephesus and Turkey.
It is a privilage for us to be able to understand and explore your travel dreams and help you live them. Dreams are possible with us, Guided Ephesus tour and our experience.
Ephesus guide - Ephesus symbols Ephesus guide - Turkey has long been a place where different faiths converge. There are several religious signs and symbols in Ephesus, which give us subtle clues to its rich history as...
Walking tours Ephesus, professional guide Do we need a guide for Ephesus? Deffinitely, you do. If you like to make your Walking tours Ephesus unforgettable and to learn many things about the city and the...